Powerful results, safe for you
Hormonally optimized, health first skincare.
Shop Now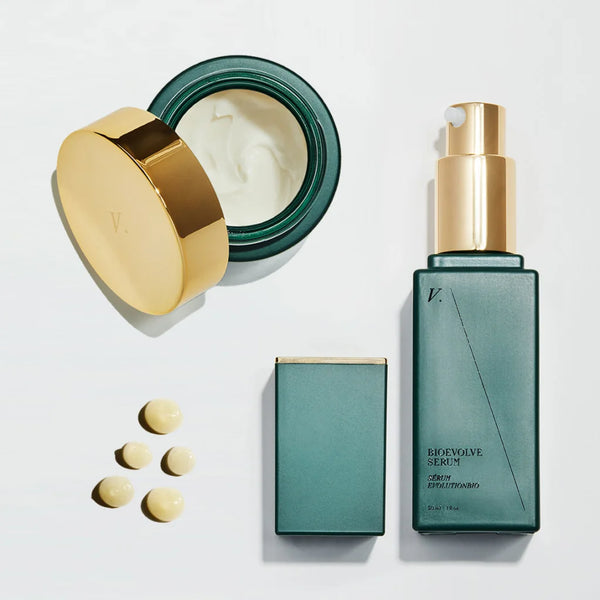 Biomimmetic serum & Moisturizer
Biomimetic ingredients are the future of skincare – they mimic functions and substances your skin naturally produces, and help your body heal itself. 
Veracity's BioEvolve Serum + Moisturizer leverage the power of adaptogenic and biomimetic ingredients to set the foundation for a balanced skin ecosystem, nourishing and protecting your skin. 
Advanced peptides support skin smoothing and reduction in fine lines and wrinkles
Dynamically replenishes moisture as-needed to all layers of skin
Promotes cellular turnover and collagen production, enhancing skin suppleness and healthy looking glow
Delivers antioxidant protection to shield the skin from environmental stressors like UV exposure, and pollution
Save $25 when you buy the set.
Shop BioEvolve set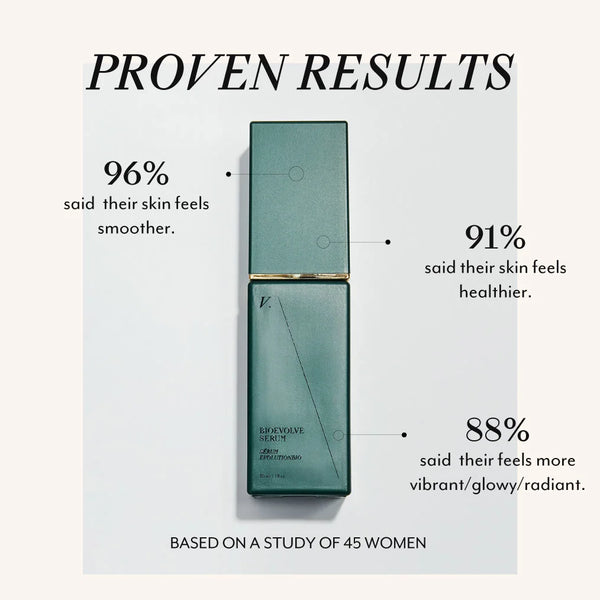 BioEvolve Serum
"Obsessed with this serum. I never saw a need for serums before trying this one. My skin noticeably improved within a few days of using this serum and now I can't imagine my routine without it." - Nina B
Shop BioEvolve Serum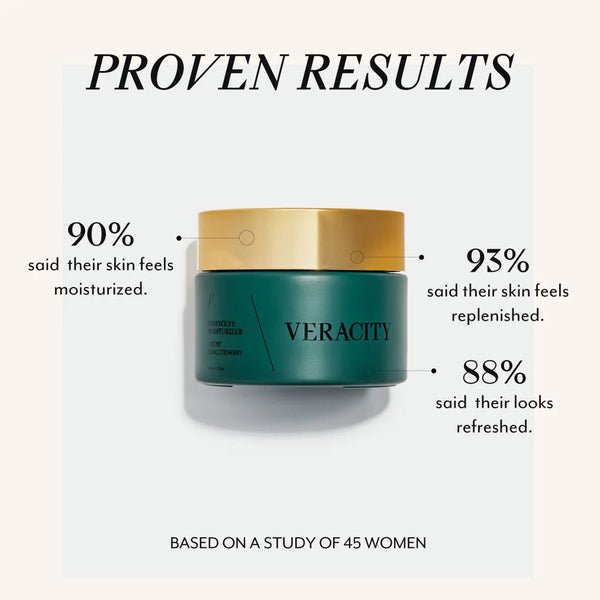 BioEvolve Moisturizer
"Really amazing. I can see visible change. My face looks more bright and plumped and my fine lines are reduced." - Ayesha A
Shop BioEvolve Moisturizer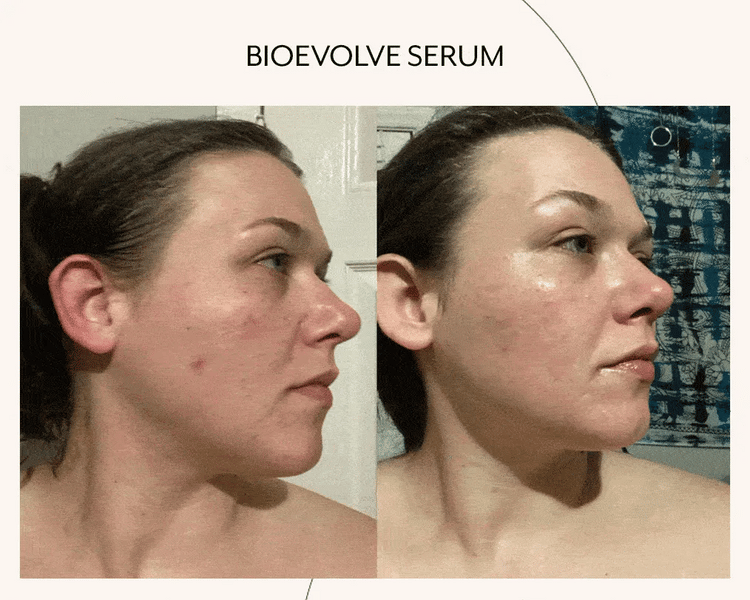 Before & Afters
Real results of Veracity skincare testers after 14 days of use.
*Based on a 4-week third-party consumer perception study conducted on 48 women ages 25-49 across races, ethnicities, and skin concerns.
Disclaimer: results may vary depending on age, gender, skin concerns, concomitant products, health history, and lifestyle. Unretouched photos.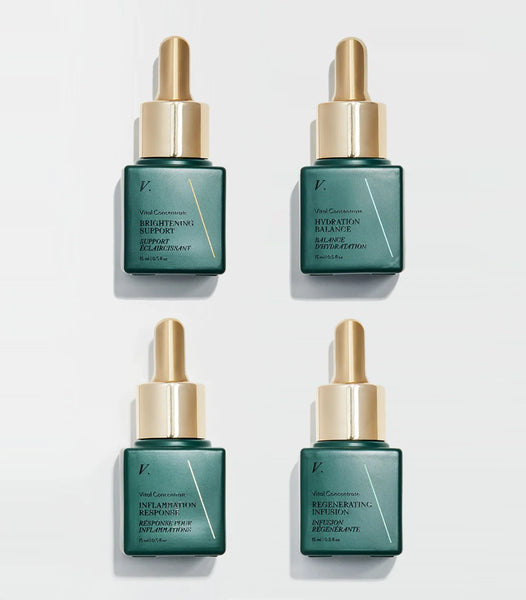 Vital Concentrates
Vital Concentrates are highly potent serums that target the most common skin concerns caused by hormonal imbalances. Formulated with powerful, yet skin-safe ingredients, they deliver immediate results – and restore balance and radiance to your skin.
Shop Vital Concentrates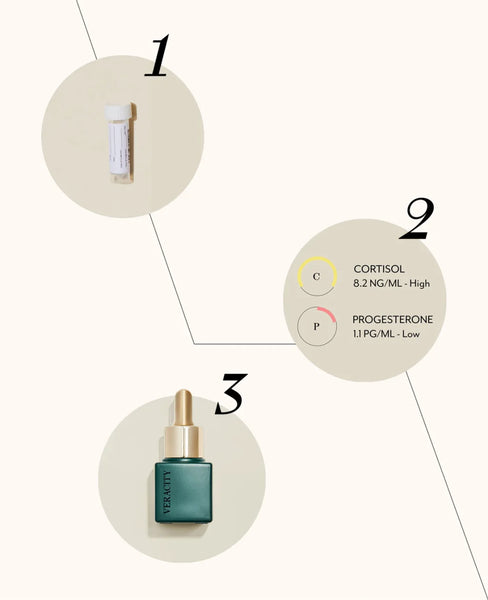 Discover your Routine
83% of skin concerns are driven by hormones. Our at-home hormone test get's to the root cause and delivers a personalized skincare and wellness routine tailored to your unique hormone levels. 
It's time to take the guesswork out of caring for your skin and health. And we've made it that much easier by giving you $50 off skincare with every purchase of the Hormone Wellness Test.
Shop Hormone Wellness Test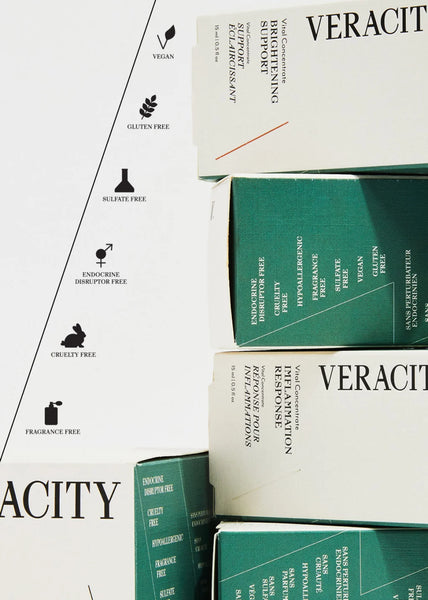 Our Promise & Money Back Guarantee
Our mission is to provide the best personalized experience and skincare to treat your skin's needs.
Hormone safe: free of all known or potential hormone-disrupting chemicals
Developed by a team of medical experts
Not 100% satisfied? It's on us. We offer a full refund on skincare for up to 60 days after you've purchased.
Learn More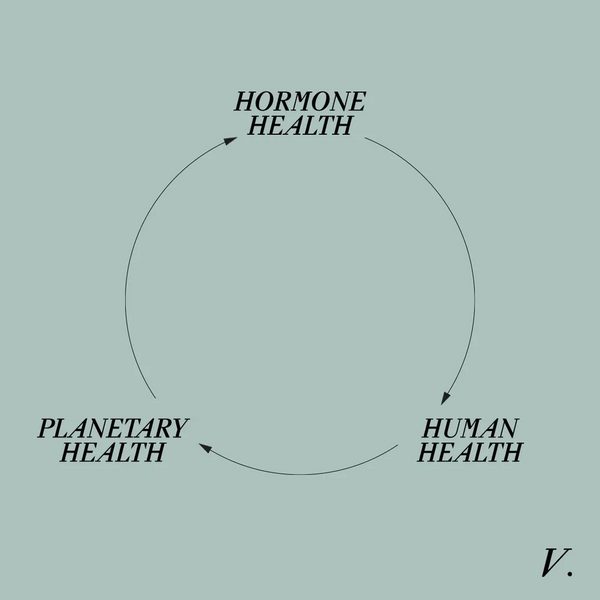 Whole Health Sustainability
We believe sustainability is rooted in whole body health. When humans are healthy, the planet is healthy. To us this means eliminating and minimizing exposure to hormone disrupting chemicals, such as BPA plastic – which not only interferes with our health, but is known to bioaccumulate in the environment leading to toxin build up in our ecosystems.